Do you have an Ingeteam SISTEAM A Programmable Controller that is in need of repair? If so, look no further than PSI Repair Services for help.
PSI's trained technicians repair thousands of wind turbine components each year, including Ingeteam controls and monitoring equipment. If you have a faulty Ingeteam SISTEAM A Programmable Controller module, send it to us. We will evaluate and diagnose performance issues with your module and provide a no-cost quote for repair. All repair and upgrade services include thorough system tests, a detailed scope of work report, and a one-year warranty.

If time is of the essence, PSI offers emergency services and surplus parts (depending upon availability) to help you out a jam.
Call us today at 800-325-4774 for further assistance.
Going to CLEANPOWER 2021 in Salt Lake City December 7-8?
Visit PSI Repair Services in Booth 1737 to learn about our latest developments in wind energy equipment repairs.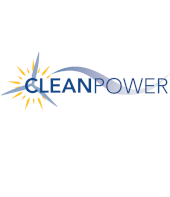 Contact PSI Repair